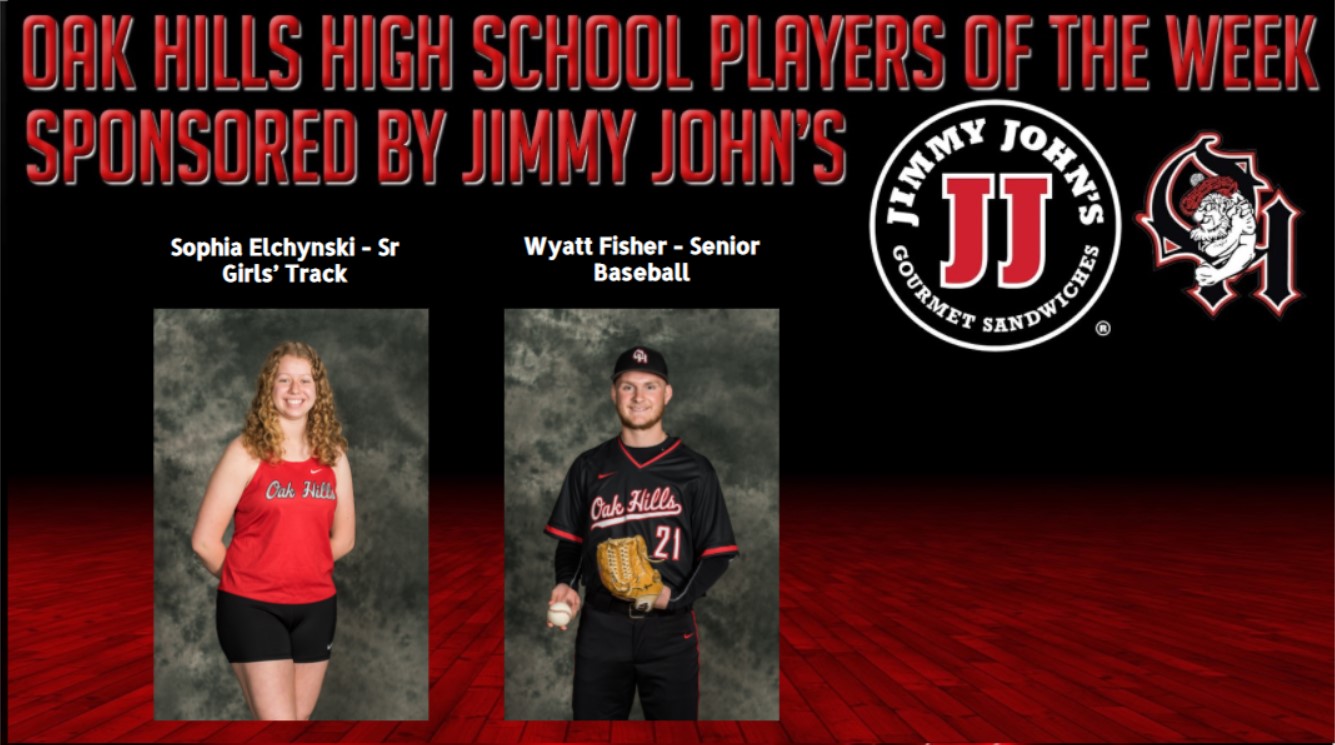 Congrats to this week's Jimmy John's Players of the Week!
Sophia Elchynski Girls' Track Sr
Sophia had a great day at the Ross All-Comers invitational last week. She threw her personal best in discus, placing in the finals and earning team points. Sophia's focus and work ethic are going to propel her to a great culmination of her high school career.
Wyatt Fisher Baseball Sr
Wyatt led the Highlanders in the mound to a HUGE conference win on opening day. Wyatt didn't give up an earned run in his 6 innings, allowing only 3 hits , and striking out 7. Wyatt was the winning pitcher as the Highlanders defeated the Lakota West Firebirds 2-1. The following day, Wyatt entered the game as a hitter with the Highlanders trailing 3-2 and blasted a 1-0 pitch over the wall to give the Highlanders the lead 4-3. Wyatt is also 4.0 student.