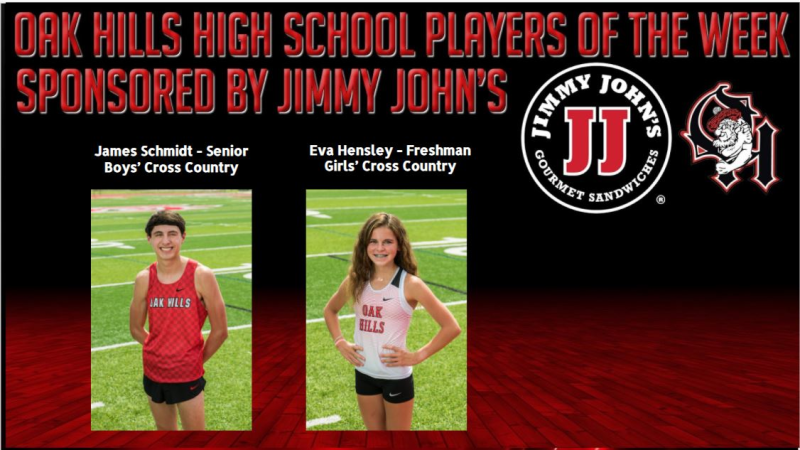 This week we have a double dose of Jimmy John's Athletes of the Week!
Eva Hensley Girls' Cross Country Fr
Eva continues to have an impressive freshman season. She placed 13th at the Regional Championship race at Troy this past Saturday with a time of 19:06 to qualify for the State Championship meet. Eva's personal best time of 18:39 places her as the 4th fastest Girl in Oak Hills school history.
James Schmidt Boys' Cross Country Sr.
James qualified for the state championship on Saturday for the second year in a row. His performance left no doubt that he is one of the top runners in the state. Coming into the race, James was ranked 12th but finished in 5th; passing some very talented guys in the last mile of the competition. His last week of competition is shaping up to be an exciting one, as he aims his sights for a spot on the podium at the state championship!