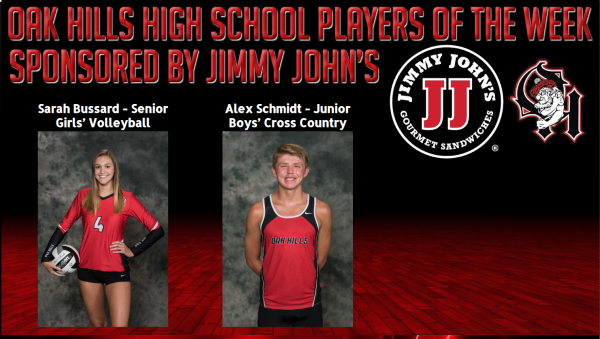 Congrats to this week's Jimmy John's Players of the week!
Alex Schmidt Jr Boys' Cross Country
Alex has never been on varsity before and he was our 5th runner on Saturday. He is one of the only boys to run a personal best in his first meet, and did so by a huge margin of 34 seconds. This was not a surprise based on his summer training and we a glad to have him as a member of the varsity squad now.
Sarah Bussard Sr Girls' Volleyball
Sarah had a great week with 21 kills and 4 blocks over the weekend. She is a strong leader on and off the court, member of National Honors Society.