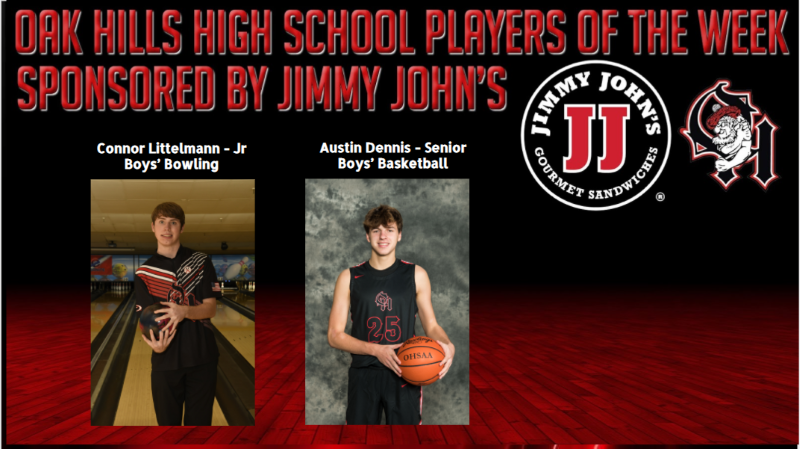 Congrats to this week's Jimmy John's Players of the Week!
Connor Littelmann Boys' Bowling Jr.
Connor rolled a 628 series at the boys bowling Sectionals which was the 8th best series individually and his series and leadership helped the boys finish 6th overall, qualifying the boys' team for districts.
Austin Dennis Boys' Basketball Sr.
Even though Austin, a senior tri-captain, didn't contribute great stats in Oak Hills tournament win over Northwest this past Saturday, he took 2 charges, played 32 minutes and contributed some much-needed senior leadership. Austin, a multi(3)-sport athlete, holds a 4.0+ GPA in an AP and Honors course schedule.