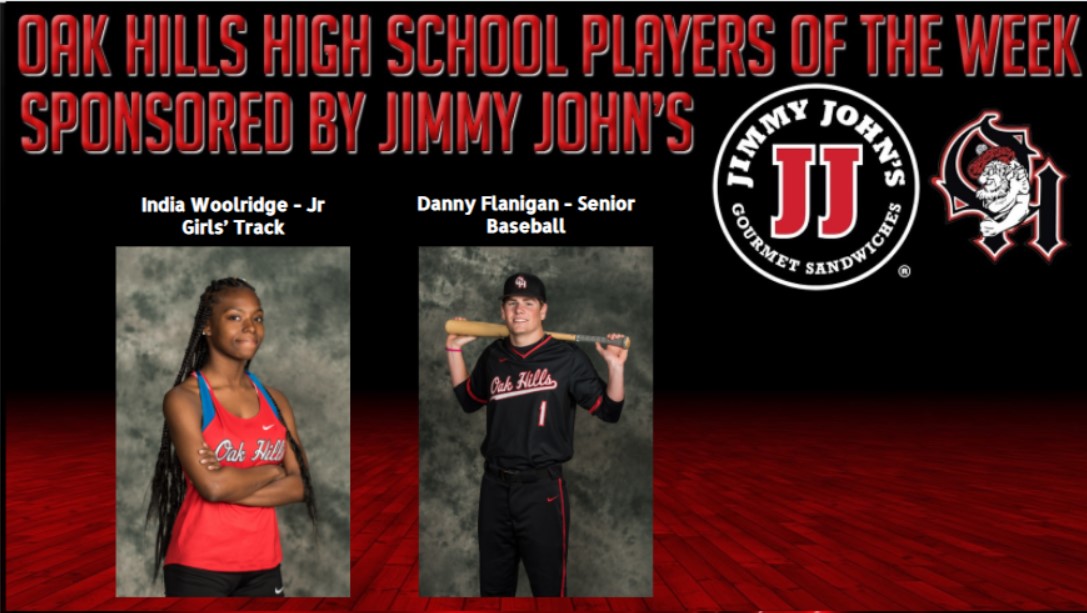 Congrats to this week's Jimmy John's Players of the Week!
India Woolridge Girls' Track Jr
India ran a great race in the 100m dash, but wiped out after crossing the line and got pretty scraped up. A weaker athlete would have counted herself out for the rest of the meet to take care of her wounds, but India just shrugged it off. She continued her fantastic day by running the second leg on the winning 4x100m relay and placing in the 200m dash.
Danny Flanigan Baseball Sr.
Danny Flanigan was just elected as one of the team Captains by his peers. Danny has been a model of consistency for the baseball program in all phases. Danny has taken his work ethic and commitment to daily excellence to new levels. His commitment to the weight room, his daily effort in practice, and his constant pursuit to improve have made not only him better, but everyone around him better as well. Danny is set to have a huge spring.