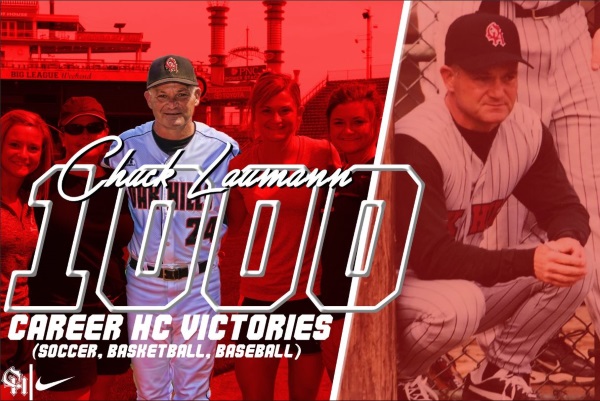 Like many of his neighbors, Chuck Laumann is West Side through and through.
The veteran Oak Hills High School coach just reached 1,000 wins in baseball, soccer and basketball with most of those being West-Side wins.
"I never thought of this as being a job," Laumann said. "I always thought of it as being a hobby. I was always involved in athletics in high school and college."
After a college detour at Ball State and an early stop at Woodward, Laumann returned to claim his West-Side badge of honor at Oak Hills, where he was all-state in baseball and soccer and a member of the 1980 Oak Hills state champion baseball squad....
Click here for more of the Enquirer article by Scott Springer as well as a video tribute to Coach Laumann.